Our entire range of Feather boards run across all disciplines.
FEATHER
2
Intuitive and balanced ride.
Feather boards have a compact outline for minimum weight inertia and better aerodynamics. This delivers maximum maneuverability, for the most fun on and above the water.
Feather boards have been designed with one simple objective: to be as easy and fun as possible. To achieve this goal we focused on keeping only the absolute minimum necessary on the board, that means the boards are as short as possible while having as much volume as possible, you then get the floatation for low speed starts while having minimal swing weight when riding for easy turns.
We have also positioned our foil box in order to allow you to stand closer to the nose of the board to again minimize the swing weight and ensure a very balanced platform when you ride.
If the two smaller models are clearly designed to be sinker boards, they still share the great attribute of the whole range.
Don't be afraid of the shortness of the bigger board, this is actually what makes these board so fun to ride.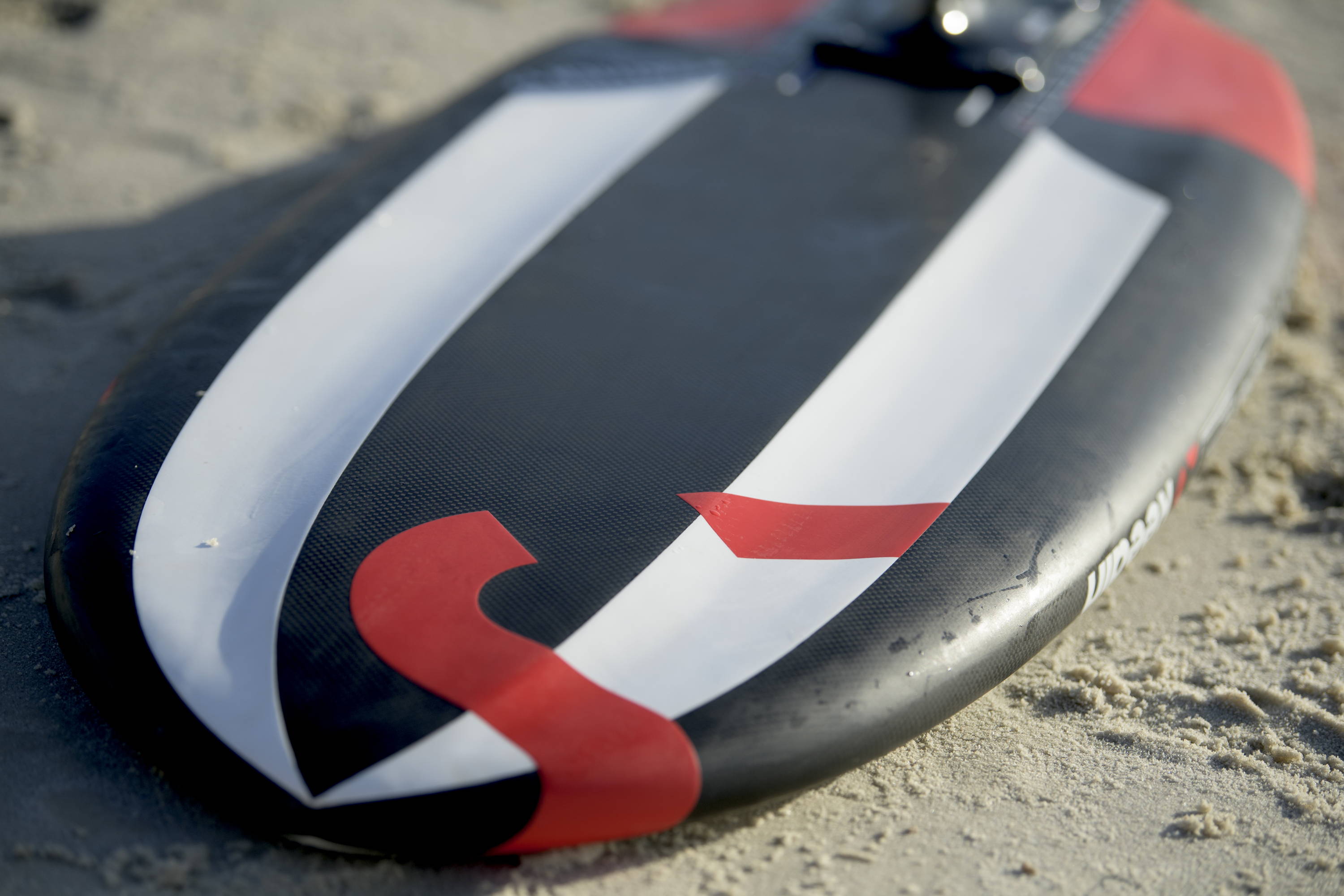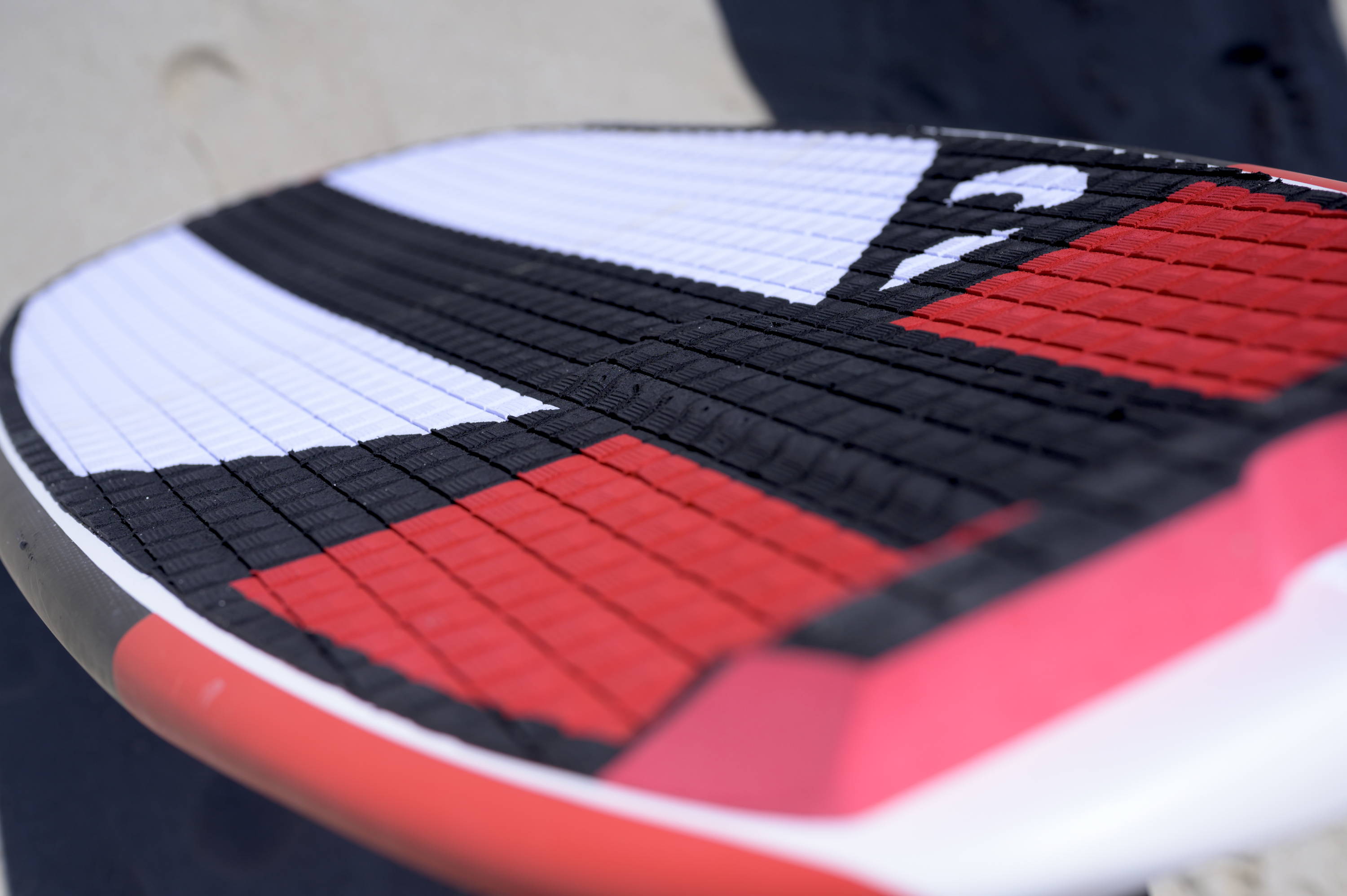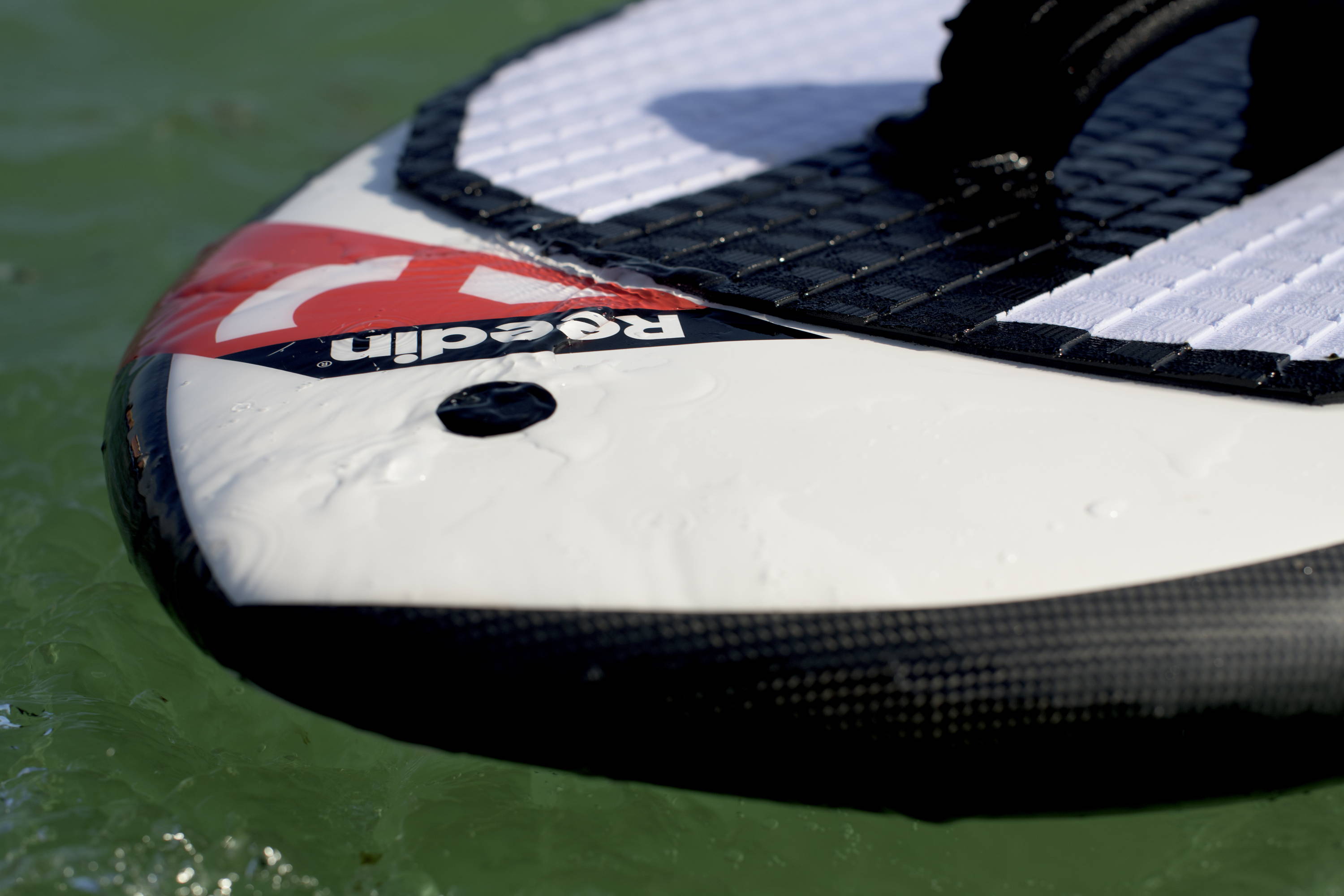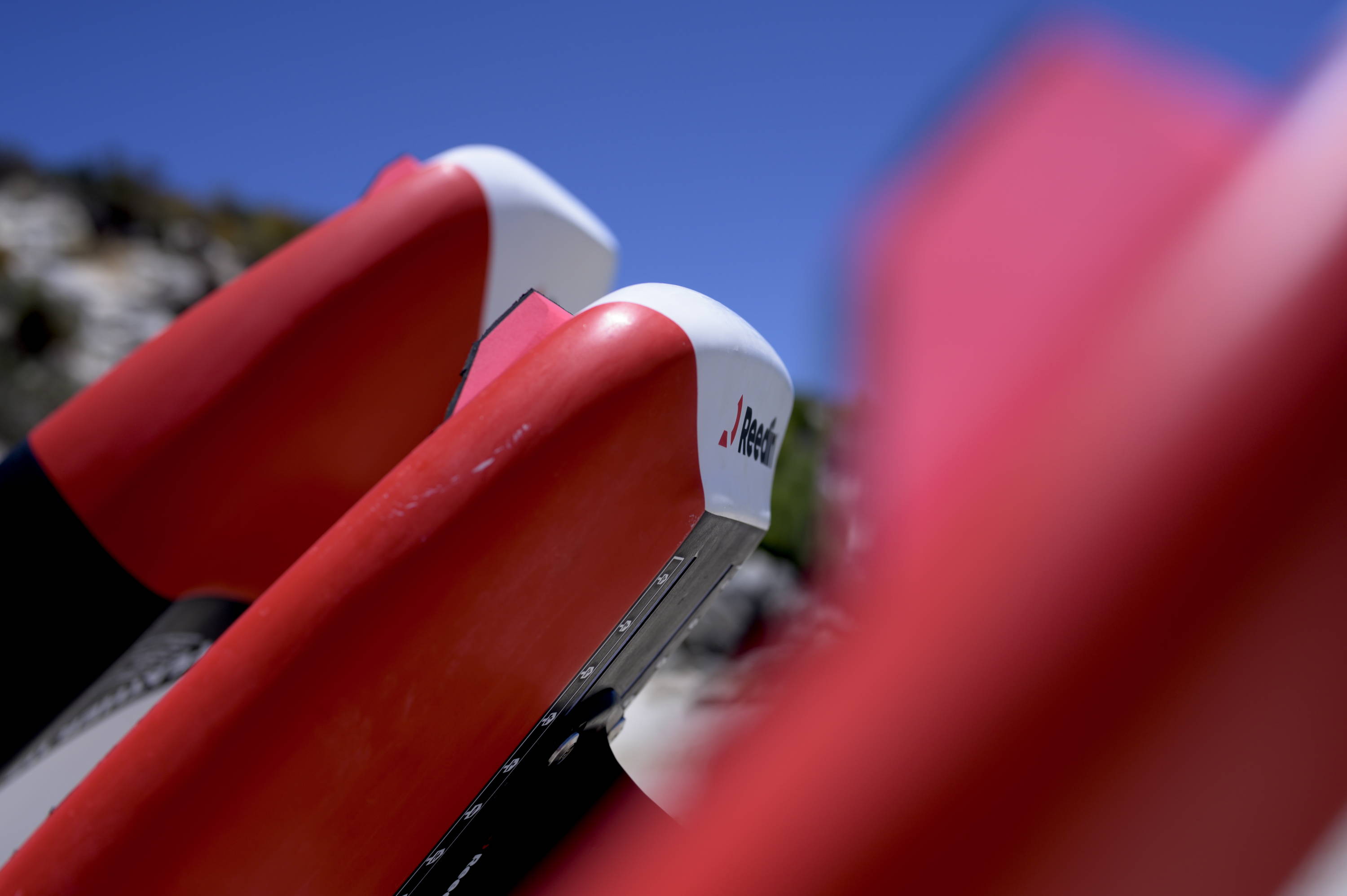 WHAT'S NEW
Shorter and thicker shapes All boards have been re-designed with a new, even more compact shape. They have become shorter to provide absolute minimum swing weight and inertia, making the board even more maneuverable. You'll be amazed at what a few inches shorter can add to the amount of fun when riding!
Foil boxes further forward for reduced swing weight The foil boxes have also been repositioned slightly further forward to get an even more centered stance on the board. Not only are the boards smaller, but you are also standing closer to the nose for less swing weight.
Increased concave on deck The concave in the deck has also been increased for a more locked in position when you're on your knees on the board or standing.
Deck Shape Convex nose with concave deck. The concave deck provides the best stand and comfort possible for a more secured stance, especially when riding strapless, while also making the board act like a hull which provides more floatation that the board's volume would suggest.
The convex nose brings multiple advantages: It adds floatation to compensate for the short length of the board, ensuring that the board is stable in the pitching axis, it also allows for better aerodynamics, all the while preventing water from accumulating in the nose to ensure a light weight nose all the time.
Triple concave bottom provides the very best waterflow before launching or when you touch down while flying. The two side channels release all the way to the back of the board for the best flow possible.
Rounded Beveled rails ensure that touch-downs are the smoothest and least disturbing possible, letting the board keep it's original motion while touching the water in order to minimise any de-stabilisation of the rider.
Kick tail allows for fast take offs by simply allowing the board to pitch up effortlessly.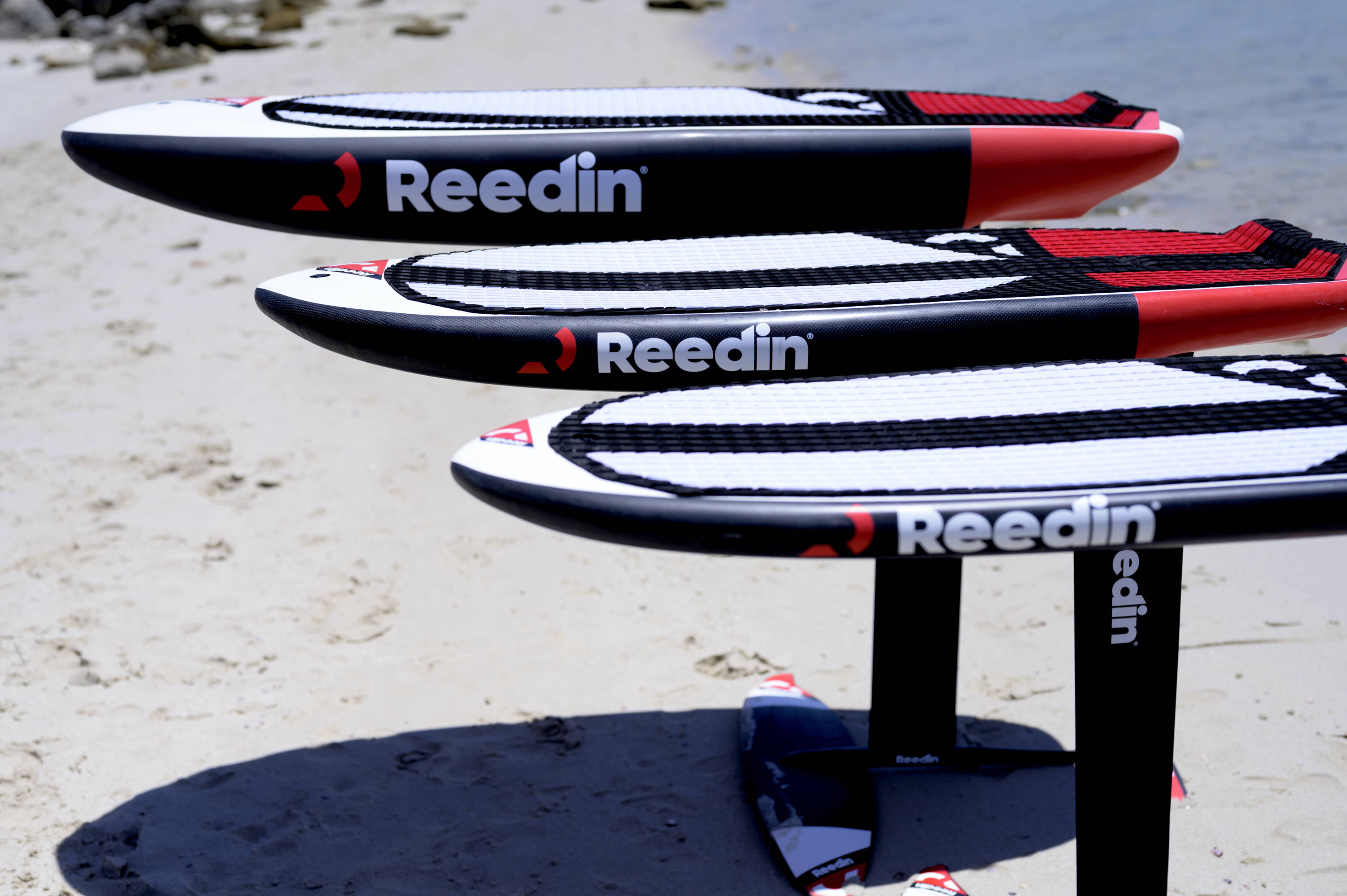 ---
Our entire size range of Feather boards runs across multiple disciplines. From kitesurfing and foilsurfing through to wingfoiling and crossovers - there's a size for every discipline, conditions and riding level. Our 17L being favourited by kitesurfers, and our new 35L being the ultimate 'do it all' board, a perfect choice for those who enjoy multiple foil disciplines.
Size
Wing
Kite
Surf
Wake

17L – 3'8" x 17"5/16 x 1"13/16

35L – 4'1" x 20"1/2 x 3"5/8

52L – 4'2" x 22"1/2 x 3"5/8

72L – 4'7" x 24"1/2 x 4"1/4

Intermediate &

advanced <70kg

88L – 5'0" x 25"1/2 x 4"5/8

Intermediate &

advanced <90kg

Beginners <70kg

112L – 5'4" x 28"1/2 x 4"7/8

Intermediate &

advanced <105kg

Beginners <85kg

132L – 5'6" x 30 x 5"5/16

Intermediate &

advanced <120kg

Beginners <105kg
---
Full carbon sandwich construction for light weight and durability.
Double Futures® box tracks at 90mm spread
DO IT ALL!
New to our line-up is the 35L 'Do It All' Feather. The perfect choice for advanced riders looking for one board that can Kite, Wing, Surf and Wake Foil.